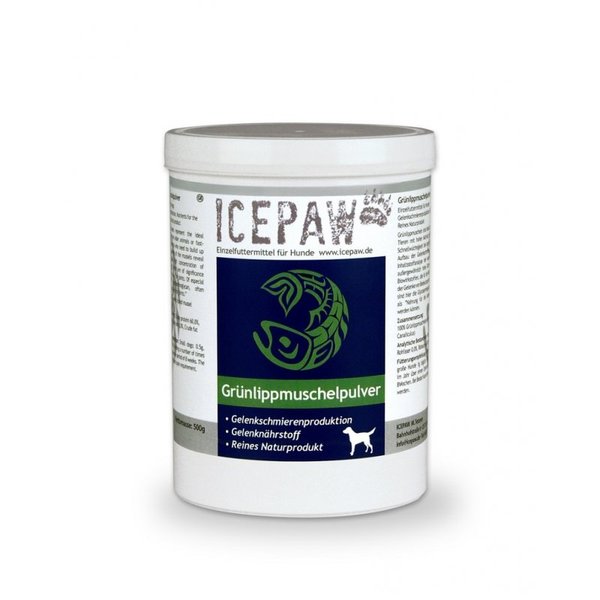 Grunlippmuschelpulver
Grunlippmuschelpulver

Green-lipped mussels represent the ideal feed for highly-active older animals or fast-growing young animals who need to build up synovial fluid. Analyses of the mussels reveal their exceptionally high concentration of active ingredients which are of significance for the nutrient supply for joints. Of especial importance is glycosaminoglycan, often referred to as "nutrition for joints"
Composition
100% green lipped mussel (perna canaliculus)
Feeding recommendation
Small dogs 0.5g, large dogs 1g daily. Feeding a number of times per year over a minimum period of 8 weeks. The amount can be doubled upon requirement.